Because Latham Australia is a local manufacturer, one of the best things about working with us is that when you have a special need for something that is new, different or unique, Lathams will help you meet your exact needs.
Design, prototype and then proceed to production – we can do it all. It's something that other suppliers don't even want to mention, because they cannot come close to the way that Lathams can work with you. They have to say "No". We'll say "Come and talk to us".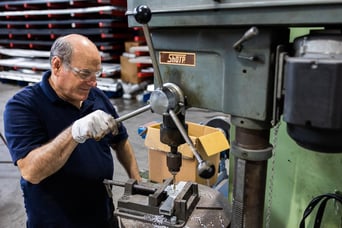 Engineered, designed and built in Gladesville
You may have some feature of a project where you can see that a variation on an existing Latham product will make that feature work perfectly. You may have designed your own solution to a problem and you would like to take advantage of the quality and reputation of Latham products to realise that design. Maybe you need to solve an engineering issue you have never seen before. In every case, if you talk to the experts at Latham Australia, we will work with you, to do whatever we can to make your project work as you intend.
Vary an existing product or build from scratch
It's not a matter of asking a distributor for an overseas factory if there are other products. At Lathams, we run the entire process and, if we don't already have one, we will design a new or varied product with you. 70 years of experience - and still going strong – in this specialised sector of the construction industry gives us a unique ability to deliver products that meet the exact needs of our customers.
Working with Architects and Engineers
I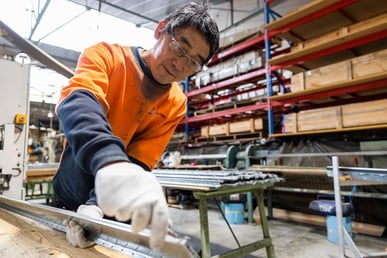 f you are an architect, we will happily work with you and your structural engineers to help you at the design and specification stage. That way you can be confident that the elements of the building you want to use and specify will be available and will be manufactured in Australia to the standards you demand.
If you are designing a landscape project and you need a solution that is stunning to look at as well as functional, or maybe one that is understated and equally effective, that is the sort of challenge we welcome. Over the years, all of our products have been developed to deliver exactly what our customers have included in their designs and specified for their projects. That's why the Latham range is so extensive.
Winner of Australian Design Awards
Latham has won numerous design awards for our products. We do it all in our factory in Gladesville, in the Sydney suburbs. Latham are proud to be a key "Australian Made and Owned" business. We know your business. Make sure you know ours.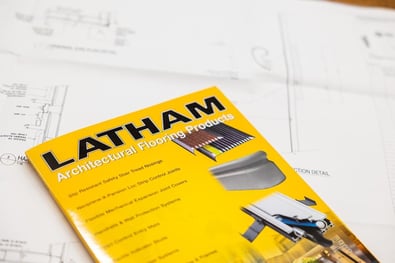 Deserved reputation for quality and reliability
When architects specify Latham Expansion Joint covers, Grates, Entrance Mats, X-Pansion Loc and Tile strips, or Stair Tread Nosings by name, it is because years of experience have shown the reliability, quality, continuously developing designs and endurance of our products. Latham's reputation as the best in the business is well-deserved.
Latham Australia has many years of successful experience, designing and evolving our wide range of products to meet and surpass all the standards that are expected of them. Latham also use the highest quality materials and manufacturing methods. If you put Latham products side by side with others, even compliant products, Latham's far better quality and design will be immediately apparent.
To find out more about Latham products, please visit  latham-australia.com.
To talk to a Latham product expert, call 1300 LATHAM (528 426) or email sales@latham-australia.com