When you are dealing with a business that offers an extensive range of products in an enormous variety of configurations, you still expect those products to be available when you need them. You don't want to discover that the products you selected are completely out of the ordinary and have to be sourced from overseas, and that your project is hostage to a third-party supply chain.
Quality products for durability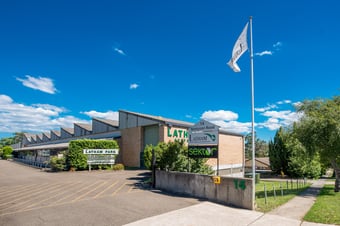 Latham understands that in the construction industry, the stakes are high. For the past 70 years, Latham has relentlessly focused on class-leading quality, lowest lifetime cost of ownership, reliable performance, certainty of supply and an exceptional experience.
In an era when manufacturers chase lower costs by offshoring manufacturing, Latham product development, testing, manufacturing, and quality control is performed in-house at our premises in Sydney.
Reliable supply chains
So how does Latham de-risk its supply chain and ensure on-time, in-full availability of products? By good planning, good management and investing in a substantial inventory of raw materials. Businesses that promote same-day availability of product might have high stock volumes but few product choices. Latham understand that compliance and conformance demands a wide range of product options, and while a few highly popular key lines are held in stock ready for packaging and dispatch, most of our products are made to order.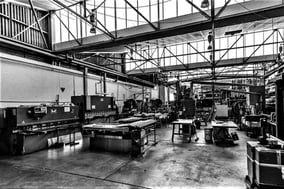 All Latham products are manufactured in our Australian factory to client specifications. At Latham, we keep our supply chains short – we have been dealing with our raw materials suppliers for decades in most cases and have reliable, well-understood relationships with them. Our knowledge of the industry and our own business leads us to hold the right volumes of inventory to meet demand. Our investment in inventory and the fact that we only use the best materials is how we can offer so many quality products on a firm production schedule.
Latham business processes have stood the test of time and weathered the peaks and troughs of the construction industry for almost 70 years. Our management of supply chain, procurement and manufacturing means that we can deliver the widest range of products to suit any application. Our products are compliant with relevant Australian Standards and we have the industry knowledge to ensure that products conform with relevant codes and minimise certification risk, so you can choose Latham with confidence.
To find out more about Latham products, please visit www.latham-australia.com. To talk to a Latham product expert, call 1300 LATHAM (528 426) or email sales@latham-australia.com.