Just to be clear, for a product to claim to be "Made in Australia", "Australian Made" or "Manufactured in Australia", Australian Consumer Law states that the product must have undergone 'substantial transformation' within Australia.
A product has been 'substantially transformed' if:
Each ingredient or significant component of the product was grown in Australia; or;


Australia was the country of origin of each significant ingredient or significant component of the product; and all, or virtually all, processes involved in the production or manufacture of the product happened in Australia; or;



As a result of one or more processes undertaken in Australia, the product is fundamentally different in identity, nature, or essential character from all of its ingredients or components that were imported into Australia
Genuinely Australian Made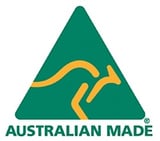 All Latham products are certified as Australian-Made and legally carry the Australian-Made logo.
Despite the best efforts of the ACC, regulators and industry groups, a vast number of companies advertise their product as being 'Australian' when they clearly do not comply with the 'substantially transformed' requirements. For example, an importer of Stair Nosings may cut them to size locally but that is insufficient to merit an 'Aussie Proud' sticker.
Inventory and supply chain
So, what does this mean for Latham customers?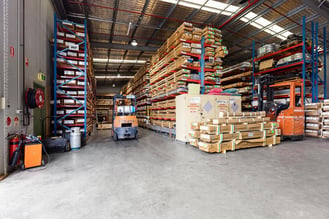 Latham source and purchase raw materials and inputs from a wide range of long-standing and trusted suppliers. This is the componentry that the Latham production team 'substantially transform' into the finished product supplied to customers.
But we are doing more than just "substantially transforming" – Lathams are taking raw materials and making finished products right here in our factory in Gladesville, Sydney. From Australian materials wherever available, and with our hard working Aussie staff, every time.
Further, being fully Australian Family Owned, means profits made are retained locally and shared amongst the local community through our various sponsorship and support activities.
Unparalleled production flexibility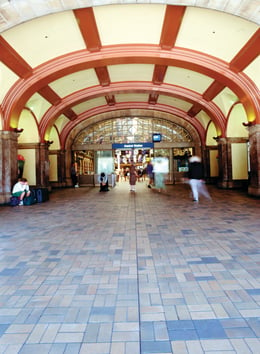 As an example of what this means to you, let's consider our famous Latham Neoprene X-Pansion Tile Strips, used by flooring installers who love their long life and high-quality finish. These can come in four types of metal for the visible surface – Aluminium, Zinc, Steel and Brass. These can be made with sides in standard width (from 0.7mm to 1.2mm), or in the more robust and prominent 3mm metal.
Then we can make the Neoprene section in 6mm or 12mm and can make these strips in 22 standard depths from 4mm to 125mm, to suit the exact depth of tile to be used. To save you doing the maths, that's 1,056 different X-Pansion Tile Strips you could choose. Repeat that production flexibility across the entire Latham range and the grand total of possible products is well over 20,000!
One Australian company, substantial inventory, flexible manufacturing, superb standards, extraordinary quality, 20,000 product variations means project risk is minimised.
To find out more about Latham products, please visit latham-australia.com. To talk to a Latham product expert, call 1300 LATHAM (528 426) or email sales@latham-australia.com.