As the impacts of climate change become increasingly visible - with more extreme temperatures and severe weather conditions - buildings must adapt in order to accommodate their environment. Here we highlight some of the major environmental challenges climate change is expected to create throughout the world - and how we can prepare for them through smarter building practices.
While future urban and environmental planning must take into account climate change predictions, we can't forget our role in minimising our own contribution to environmental pressure. The most important step in preparing for climate change is to reduce the impact we make in the first place - on and individual level and on a worldwide scale.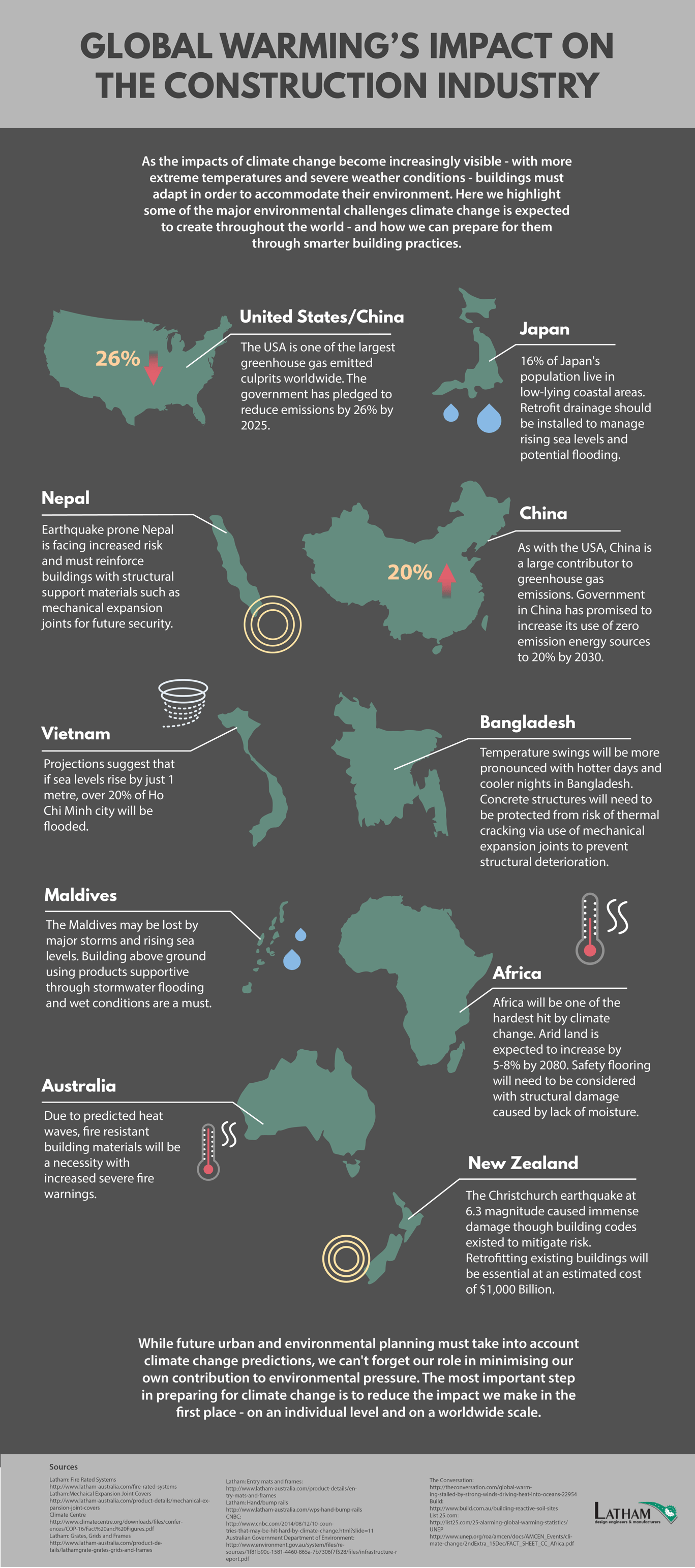 Reduce your environmental impact by minimising wastage during projects.
Download our project efficiency spreadsheet templates for more information. Click on the image below to get your copy.