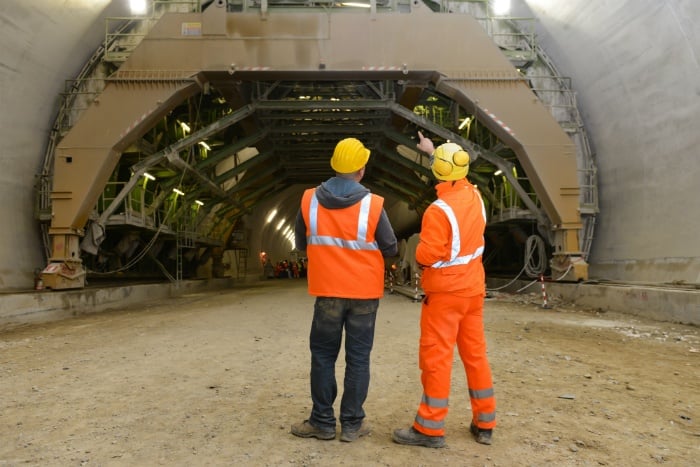 As a contractor, the success of your business depends on how you interact with clients. At some stage or another, it's common to find them asking questions, hesitating to make decisions, and getting worried that the job won't be finished on time or within budget.
By learning
how to address client concerns
before they become a big deal, you'll be able to
maintain the confidence of your employer throughout the duration of the project — with minimal risk of drama along the way. Over time, you'll also build trust with your client — and that's what creates repeat business.
Here's 5 tips on
how to address client concerns:
1. Start with a solid brief
To avoid misunderstandings later down the track, any new project should begin with a clear brief. By outlining exactly what work will be done, when it will be complete and how to measure the project's success, you'll avoid unnecessary surprises.
Not all clients will have a strong brief in mind when you begin work. If you're working with someone who's a little hazy on details, clarify expectations by asking lots of questions and drawing up a detailed project plan. This should include everything from agreed timeframes to the specification of high quality building materials. Don't commence a new project until your client has signed off on it; this will serve as an outline for your scope of work.
2. Build rapport
To achieve a good contractor-client relationship, you'll need to build rapport. It's all about making the other person feel comfortable, heard and understood.
Some ways you can do build rapport is through:
conversation — always appear open, friendly and available to chat;

repeating phrases back to your client to show you understand what they're talking about (for instance, if they ask "is the project on schedule?", you would respond by saying "yes, the project is on schedule" rather than simply 'yes'); and,

mirroring their body language so that your client feel more comfortable around you and gets the sense that you're 'on the same page'.
3. Communication and consistency
If you say you'll call or meet at a specific time, then do so. If you say something will be done by a certain date, make sure it is. Don't give your client any reason to think you won't stick to your word.
Some clients are too busy to be bothered with constant updates about the progress of a job. These clients focus more on overall outcome than fussing over daily details. Other clients want to be involved every step of the way; consulted before every decision, copied into every email conversation and provided with continual updates. In fact, they can seem so determined to micromanage the project that you'd almost expect them to install CCTV on-site!
The best approach is to make clear, transparent information available to your client regardless of whether or not they ask for it. That means giving them routine updates and reports on the progress of your project, making sure you're contactable (whether it be by phone, message or email), and letting your client know as soon as an issue arises.
Some contractors have started embracing technology to make project and client management less of a hassle. Apps such as Tradiepad and Tradies can help with setting appointments, monitoring orders, creating tenders and job estimates and keeping track of contractual documentation all in the one place.
4. When not to compromise on costs
Construction contractors are often faced with pressure from clients to cut back on building costs. While it's often possible to find savings by scaling back the size of a project, in some cases clients can be unrealistic in their demands — and try to cut corners to keep costs down.
Unfortunately, this has led to cases in which building safety is compromised, due to reliance on poor quality building materials. The use of cheap substitutes can have devastating consequences — so it's your responsibility as a contractor to explain why it's worth investing in quality products from the get-go.
5. Keeping track of time
It might seem obvious, but punctuality is another important aspect of keeping your client happy. If you're continually running late for meetings, your clients might start to wonder if you're tardy with project deadlines too.
It's often difficult (sometimes near impossible) for those working in the construction industry to stick to a strict schedule. But you can still show respect for your client's time — and make them feel like a priority — when you're off site. For example:
always return phone calls as soon as possible;

acknowledge emails, even when you don't have the answers to their questions yet;

where possible, give your clients specific times rather than estimated windows;

let your client know as soon as possible if you'll be late for a meeting or deadline; and,

don't waste your client's time with discussions or administrative tasks they don't need to be involved in.
What to do when something goes wrong
It's inevitable that issues will arise every now and then. Your job is to alleviate your client's fears and get the project back on track as quickly as possible.
You can do this by:
listening to your client's concerns;

understanding why they're worried;

remaining accountable if the problem is your fault (this assures the client that you not only understand why something happened, but know to look out for signs of it happening again — and tackle the problem head on);

act — take positive steps to resolve the situation; and,

follow up to check that your client is happy and everything's still on track.

Remember to take a team approach when things go wrong, rather than pass the blame to someone else. When your client has a problem, you have a problem too.
After putting your energy into writing tenders and winning new contracts, don't let yourself down by not knowing how to address client concerns. Not only will it help you earn a client's trust, it's the difference between a one-off job and a long-term business relationship that keeps them coming back to you in the future.
For more tips on how to work smart in today's building and construction industry, subscribe to the Latham Blog.




To find out more about Latham products, please visit www.latham-australia.com. To talk to a Latham product expert, call 1300 LATHAM (528 426) or email sales@latham-australia.com.