Firstly, let's clear-up any confusion about what Australian-made actually means.
For a product to claim to be "Made in Australia", "Australian Made" or "Manufactured in Australia", Australian Consumer Law effectively states that the good must have undergone 'substantial transformation' within Australia.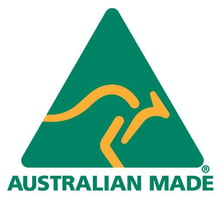 A good has been 'substantially transformed' if:
Each ingredient or significant component of the good was grown in Australia; or,





Australia was the country of origin of each significant ingredient or significant component of the good; and all, or virtually all, processes involved in the production or manufacture of the good happened in Australia; or





As a result of one or more processes undertaken in Australia, the good is fundamentally different in identity, nature, or essential character from all of its ingredients or components that were imported into Australia





It's simply not enough, either morally or legally, to import Stair Nosings from China and stick an "Aussie Proud" sticker on them after you cut them to size locally
Latham – Australian-Made products for the construction industry
For 70 years, Latham has been designing and manufacturing premium quality mechanical expansion joints and flooring products for the construction industry. All Latham products are certified as Australian-Made and carry the Australian-Made logo.
Why buy Australian-Made?
Supporting local business is just the right thing to do and for good reasons:
Higher standards
Australian-made products are manufactured to very high standards and are typically of a much higher quality when compared to imported products. In addition to manufacturing standards, the manufacturing environment must comply with Australian health and safety, environmental and labour laws.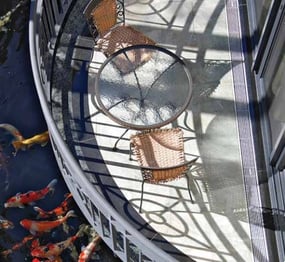 As a result, Australian products are manufactured up to a standard, not down to a price, and Australia has a deserved reputation for producing some of the highest quality products in the world.
Manufacturing in Australia is subject to strict environmental protection policies, so buying Australian-made products will typically mean lower energy consumption, more recycling and lower greenhouse gas emissions than imported products.
Australian law ensures that Australian-made products come with guarantees and warranties that protect the consumer. This might not be the case with imported products where customer service and warranty claims can be much more difficult and unsatisfactory.
Reduced risk
Recent trade tensions and the COVID-19 pandemic have highlighted the fragility of supply chains and the potential risks to supply, and cost of supply, from overseas markets. Buying Australian made products can significantly minimise supply chain risk with faster lead times, lower delivery costs and increased certainty of supply.
Prosperity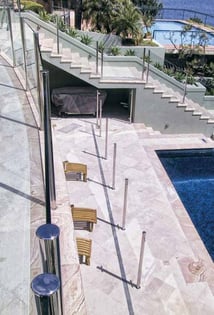 The growth of offshore manufacturing and increasing purchase of imported products has resulted in a steady decline in domestic manufacturing and skilled workers.
Buying Australian-made products is critical to the economic development and prosperity of the nation as it creates local jobs, boosts the economy, and supports the local community. Every manufacturing job created in Australia results in the creation of another four jobs in the local community.
Strong Australian businesses contribute to the national economy through tax revenue, reduced welfare costs and increased wellbeing. A booming economy encourages government spending on infrastructure and services that provides a foundation for future growth and prosperity.
Latham – 70 years of Australian manufacturing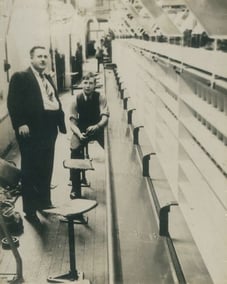 In an era dominated by offshoring manufacturing and imported goods, Latham product development, testing, manufacturing, and quality control is performed in-house at our premises in Sydney. This allows Latham to de-risk its supply chain and maintain product quality with full oversight and control over all aspects of product production.
Today, Latham manufacture all product in Australia and export to USA, Britain, Europe, Southeast Asia, The Middle East, and the Pacific Region. The name Latham is synonymous with quality and Latham have been the recipient of over 30 awards including numerous Australian Design Awards. Latham products can be found in many prestigious buildings around the world including the Sydney Opera House and the Petronas Towers in Kuala Lumpur.
To find out more about Latham products, please visit www.latham-australia.com. To talk to a Latham product expert, call 1300 LATHAM (528 426) or email sales@latham-australia.com.
We look forward to hearing from you.