Latham Australia is the expert in floor movement control and safety products. Many people will have seen our products, but may not know what the various types are and what they are used for. Let's explore the range.
Factoring in the Logistics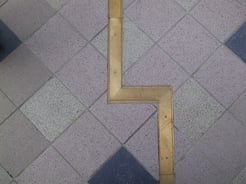 All built structures tend to move under the stress and strains that they are subject to. This may be due to thermal movement – where the changing heat during the day and night will cause expansion and contraction of the surfaces and place pressure on the joins between them. Another cause is high load events such as heavy trolley or even vehicular traffic across the joint in a paved area.

Other sources of movement may be due to the shrinking and expanding of the ground on which a building is situated, caused by extremes of wet or dry weather. In other circumstances, local seismic activity (earth tremors) can be the cause of movement of the parts of a building. Most large buildings are constructed with gaps separating large sections, designed to allow for some movement.
If the right steps are not taken, even though these movements may be extremely small, they all have the potential to cause damage to the floors, walls, roofs or ceilings, or to create unsafe conditions for people using the buildings. This is where Latham's 70 years of experience designing, engineering and manufacturing flooring products comes into its own.
The Process
For large areas of smooth flooring, without breaks in the underlying structure, such as pavement, tiling or terrazzo, you need to design the floor in sections and use Latham Movement Control Strips between them.

The most likely stress on these floors will be thermal, so it is vital to accommodate enough possible movement to prevent lifting, cracking, or breaking of the floor finish. Latham Control strips are permanently embedded in the floor and are a combination of continuous flexible Neoprene between two metal side plates. The overall width of these strips can be from 8mm to 14mm, and the compressible rubber element is designed to absorb the pressure of the closing gap when the floor warms up. Normally, they are set in straight lines, but there are many curved options as well.
Where a building has deliberate gaps between sections, such as floor slabs and wall sections, what is required is a form of cover which will stay firmly in place during all the expected range of movement that will happen, whatever the cause.
Latham Expansion Joint Covers, the Right Product for You
That is when you use a Latham Expansion Joint Cover. These are installed as three-part mechanical units. They have side members, installed as integral parts of the edges of the sections. Those are connected by "tie bars" or an equivalent mechanism, on which the cover plate is mounted so that when the joint opens or closes, the cover plate remains over the gap, both hiding it and keeping the joint safe. Latham Expansion Joint Covers for floors also allow the slabs to move in up to three dimensions and still keep the gap covered.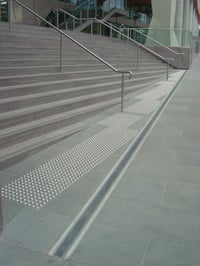 Latham Expansion Joint Covers are available for use in all the possible joints in virtually any built structure. Styles can be matched across floors, up walls and across ceilings if desired. We have even created many specialised versions that are used across large exterior paved areas, to absorb movement as well as provide discreet covers for the drainage systems involved. Other specialised applications are for the exterior roof junctions between roof and parapet, or between the sections of a roof itself.
Latham Australia has many years of successful experience, designing and evolving our wide range of products to meet and surpass all the standards that are expected of them. Latham also use the highest quality materials and manufacturing methods. If you put Latham products side by side with others, even compliant products, Latham's far better quality and design will be immediately apparent.
To find out more about Latham products, please visit www.latham-australia.com. To talk to a Latham product expert, call 1300 LATHAM (528 426) or email sales@latham-australia.com