Engaging a professional at all stages of design is a sure sign that you want the best for your project. You select the architect and their design team to ensure the highest possible standard for the building and the finishes.
This applies to both the creativity and the quality that you want to bring to the work. Otherwise, why not just scribble some ideas on a stray piece of paper and let the builders make it up as they go along?
You might say, "Well, that's obvious". Surprisingly, there are people who take a lot of trouble to involve their choice of architect and design team, who specify the products and finishes, but neglect to follow through to make sure they end up with exactly what they asked and paid for.
How does that happen?
Sometimes, the cost of the specified quality and materials may exceed the budget. What should be done, in that case, is to revise the volumes or the scale so that the original choices can be maintained and specified by name. The dangerous choice is to settle for second best and hope it turns out okay.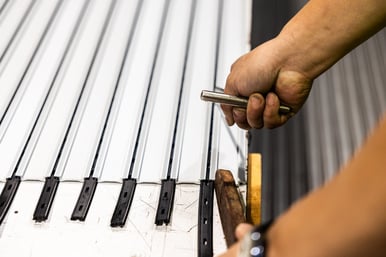 At other times, the builder themselves will agree to a detailed specification as part of the quoted work, and then shop around for substitutes at a lower price and source cheaper products that may turn out to be shabby or unreliable.
So, you want to make sure that what you end up with is what your chosen architect and designers proposed when you accepted their recommendations. That is why we say "Stand by your Plan" because when it's all done, it is your plan as well as theirs.
You can make sure this happens quite easily. You need to give your architects and designers the authority to review and take control of the products that are being purchased under their specifications. Then you get them to confirm the completed project is in line with their specifications. Departing from the plan has the potential to undermine the input from your professionals and your own happiness with the finished project.
Proudly Australian Made and Owned
Here at Latham Australia, we make our high-quality products, in a vast choice of types and models, to meet every design and technical need. We also design to meet your special requirements. Latham has won numerous design awards for our range. We do it all in our factory in Gladesville, in the Sydney suburbs. Latham are proud to be a key "Australian Made and Owned" business.
When your architect specifies Latham Entrance Mats, Stair Tread Nosings, Grates, X-Pansion Loc and Tile strips, or Expansion Joint covers by name, it is because years of experience have shown the reliability, quality, continuously developing designs and endurance of our products. Latham's reputation as the best in the business is well-deserved. Substitution just to cut corners or increase a builder's margins won't deliver the outcomes you planned.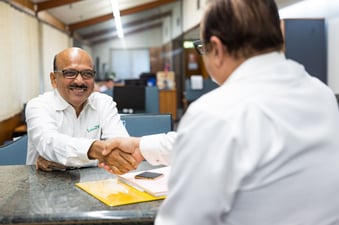 Latham Australia has many years of successful experience, designing and evolving our wide range of products to meet and surpass all the standards that are expected of them. Latham also use the highest quality materials and manufacturing methods. If you put Latham products side by side with others, even compliant products, Latham's far better quality and design will be immediately apparent.
To find out more about Latham products, please visit www.latham-australia.com. To talk to a Latham product expert, call 1300 LATHAM (528 426) or email sales@latham-australia.com