The concept of a premium brand might seem increasingly at odds with a world dominated by cheap imitations, poor quality, value engineering and price-based buying.
If there is no obvious or compelling differentiation between products, then the buying decision often distils down to price. In an era of increasing globalisation, mass production, automation and competition, buyers in many categories have enjoyed the benefit of lower prices.
All too often however, products are developed with the view that price is the only differentiator. If price is intended to represent a fair exchange of value between buyer and seller, low price often reflects the seller's belief that the product is simply not worth more.
Latham has always had a philosophy that in the construction industry, the stakes are high, and the cost of remediation is far greater than the cost differential between poor-quality and high-quality products.
As quality guru, Phillip Crosby said, "It is always cheaper to do the job right first time"
As a result, for the past 70 years, Latham has relentlessly focused on class-leading quality, lowest lifetime cost of ownership, reliable performance, and an exceptional experience.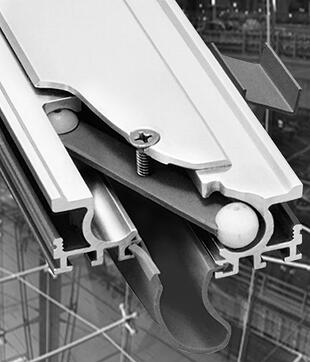 Latham justify their premium position not just in terms of design, engineering, and quality but also in terms of an unprecedented understanding of the problems that their products are engineered to solve. In addition, Latham's experience gained from exporting across the globe for 60 years has given provided unique insights on world's best practice in all product areas. Latham technical experts will ensure that you specify the correct product for your application, and that the product complies with prevailing standards and legislation. Further to this, Latham's expertise gained from exporting across the globe for over 60 years has given us unique insights on Worlds Best Practice in all product areas.
In an era when manufacturers chase lower costs by offshoring manufacturing, Latham product development, testing, manufacturing, and quality control is performed in-house at our premises in Sydney. This allows Latham to de-risk its supply chain and maintain product quality with full oversight and control over all aspects of product production.
If you think that engineering and quality don't matter in, say, stair nosing, would you still feel the same if you failed a certification audit because the product you installed wasn't in fact compliant, or you faced a compensation claim from someone who tripped on poor quality inserts that lifted after a few months use.
70 years of commitment to quality
Latham is a third-generation family-owned business founded in the early 1950's. Originally in the supply and manufacturing of materials handling, power transmission equipment, roller-chains, sprockets, we also designed and built special purpose machinery.
In 1960, the company started to change the direction of its business by expanding the Latham product range, firstly by inventing the neoprene expansion joint and later to include mechanical expansion joints and slip resistant safety stair tread nosing. Latham further expanded its product range to include dirt control entry mats, architectural landscape grids and grates, tactile indicator studs and wall protection systems.
Today, Latham manufacture all product in Australia and export to Great Britain, Europe, Southeast Asia, the Middle East, and the Pacific Region. The name Latham is synonymous with quality and Latham have been the recipient of over 30 awards including numerous Australian Design Awards. Latham products can be found in many prestigious buildings around the world including the Sydney Opera House and the Petronas Towers in Kuala Lumpur.
To talk to a Latham product expert, call 1300 LATHAM (528 426) or email sales@latham-australia.com