Latham Australia are back again at Singapore's Changi International Airport in 2022, in association with their long-term exclusive Singapore representatives Nikko Industrial Services Pte Ltd. Nikko is now supplying Latham expansion joint covers to the Terminal 2 extension and upgrade.
Changi Airport Group have said the expansion of Terminal 2 will add 15,500 sqm to the terminal building and will increase the Changi airport's capacity by five million passengers a year, bringing the airport's total capacity to 90 million passengers a year when the project is completed in 2024.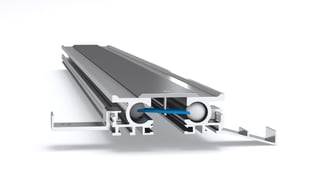 Latham Australia's long association with Changi Airport dates back to when the first terminal (now known as Terminal 1) opened in 1981. Latham Solid Brass RCB-50 expansion joint cover (then known as RCB-20) was selected and installed throughout the carpeted terminal areas, and the Latham CS-50 (previously known as CS-40) was the choice to be installed through the hard paved areas.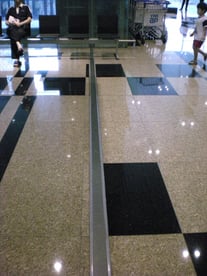 When Terminal 2 opened in 1990, once again the RCB-50 and CS-50 were the expansion joint covers specified and installed throughout the mega terminal.
As travel became more affordable and more and more people were economically able to travel internationally, Changi International Airport needed to grow even further. In 2008, Terminal 3 opened - increasing the airport's passenger capacity by about 2,500 people an hour or 22 million a year.
But that was not the end of the development. In 2018, Terminal 4 opened, increasing the total capabilities of the entire facility to 85 million passengers per year.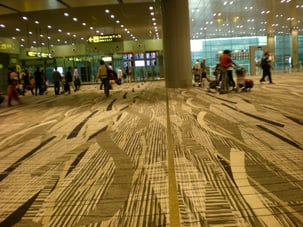 Today, Changi Airport is renowned for offering unrivalled passenger experiences, which have become synonymous with global connectivity, clockwork efficiency and unique, thoughtful services. Changi Airport has been voted Skytrax "Best Airport in the World" on 10 occasions in the past 15 years.
For now, Changi is large enough to meet the requirements of the travelling public, with Singapore a popular tourist destination and Changi an Asian mega-hub, connecting to over 400 destinations in all corners of the world. However, the Changi Airport Group and the Singapore Government won't rest on their laurels. Terminal 5 is planned and scheduled to be operating by 2030, and this new terminal will increase the capacity of the mega-airport to 140 million passengers per year.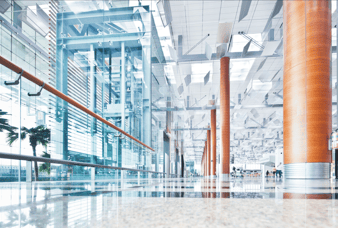 Latham Australia are proud of its long association with Changi Airport and honoured to be part of this iconic international travel site. For manufacturers like us, nothing is better than landing in Singapore and seeing all the Latham Australian manufactured and supplied expansion joint covers as you make your way through the terminals. If you happen to be in terminal 1, look around you. These Latham products have been installed and in trouble-free operation for over 35 years. Lathams and Nikko Industrial Services look forward to seeing the completed expansion of Terminal 2 and to playing their part in the next Changi mega-project - Terminal 5.

To find out more about Latham products, please visit www.latham-australia.com. To talk to a Latham product expert, call 1300 LATHAM (528 426) or email sales@latham-australia.com.