One of the great things about the creative aspects of the profession of architecture is that the results of the design process can be so varied and interesting. No two buildings need to be the same – unless that is the design, such as a pair of towers in Kuala Lumpur! Frequently, this means that there is a need to design and create associated elements of the buildings as well, so that they all contribute to the look and functionality of the finished project. You can't just use off-the-shelf components and hope they fit the design.
Unique Expert Advice
Latham Australia understands the creative process and meets this challenge head-on. We offer an extensive range of products in an enormous variety, all of which can be made to measure. What's more, our in-house engineers can work with you to design and manufacture new versions of our award-winning products, and your design will be realised exactly as planned. We have many years of experience working with architects and engineers as well as interior designers and landscapers, helping them all achieve the exact form and function they want in our products, for their design brief.
Many of our products are so much a part of the fabric of a building that they may seem invisible, but in fact they are often a prominent feature within the larger areas. It's just that they do their job quietly and efficiently, year after year, so that they don't come to anyone's attention.
The Benefits of Custom Product Development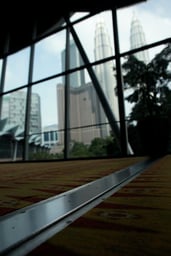 Some of the products we have developed with our customers have been small changes to existing lines, to create particular appearances. A good example of this was when a regular customer/installer once suggested that lighting our stair tread nosings would appeal to a particular market, and we worked with them to develop the product, which was a first if its kind worldwide. Quite often these sorts of changes have then gone on to become regular members of the Latham product range. We can also custom curve and join our products in the factory, as well as making many of them to irregular dimensions – all of which will help them integrate entirely into the exact situation where they are needed.
At other times, we have worked with designers of public spaces to devise ways to achieve their design objectives and still deliver all the functionality of the products. For example, we have often been asked to create exterior expansion joint solutions that allow the surface products, such as a particular style of paving, to be integrated into the joint cover. This way, the design allows the joint to do its structural and mechanical work whilst also being safe and looking fabulous and exactly as the designer intended, day and night, in all weather conditions.
Latham's Commitment to Creating High-Quality Products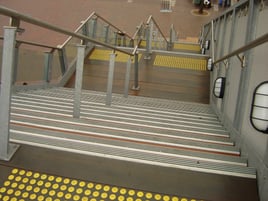 Latham Australia's specialised range of quality products is designed and made here in Australia, building on our many years of experience, knowing what the industry needs and manufacturing it using only the best quality materials. Industry-leading raw material stock levels, sourced and warehoused locally, mean that the products Latham offers are all always available and are all produced on the most efficient manufacturing schedule.
To find out more about Latham products, please visit www.latham-australia.com. To talk to a Latham product expert, call 1300 LATHAM (528 426) or email sales@latham-australia.com.