When you specify Latham products for inclusion in your project, you do it because you know that they will deliver years and years of service. Clearly, you are focused on the future.
But we are always hearing that the future needs to be looked after, right now. Carbon Dioxide and other industrial emissions are contributing to the warming atmosphere that is making itself more and more prominent in our daily lives.
Latham Uses Sustainable Materials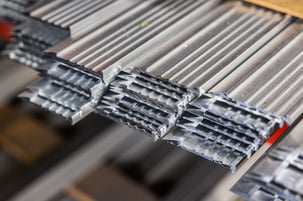 Lathams has always been conscious of the sustainability of our products. They are certainly built to last, avoiding any need for short-term replacement. More than that, we also use sustainable materials wherever possible and take a keen interest in the overall reduction of harmful emissions associated with their manufacture and ultimately, their recycling.
Lathams, as you will know, use aluminium in many of our products, for its light weight and strength, as well as being very adaptable to a number of finishes. We are very proud of the fact that our aluminium is a highly recyclable metal, and wherever we can, we make sure that our suppliers themselves use recycled inputs. Our major supplier of extruded aluminium has for a number of years been CEMARS certified as having the world's leading low carbon footprint for aluminium manufacture.
Mindful of Carbon Emissions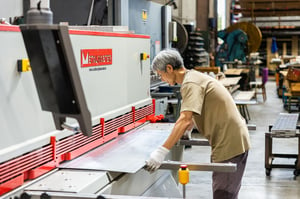 Carbon footprints are measured across material life cycles "from cradle to grave" as well as at the various stages of production and transportation. There is no avoiding that energy use is required to refine and manufacture metals, but we and our sources are extremely focused on keeping that energy use as low as possible. This has been achieved and then recognised by the independent certification of the emissions produced.
One key part of the low emissions manufacture has been the introduction of the re-melting process within the extrusion factory – automatically making far better use of recycled metal input. Using clever technology and advanced methods delivers a cleaner, more sustainable product right from the start.
Solar Power and Recycling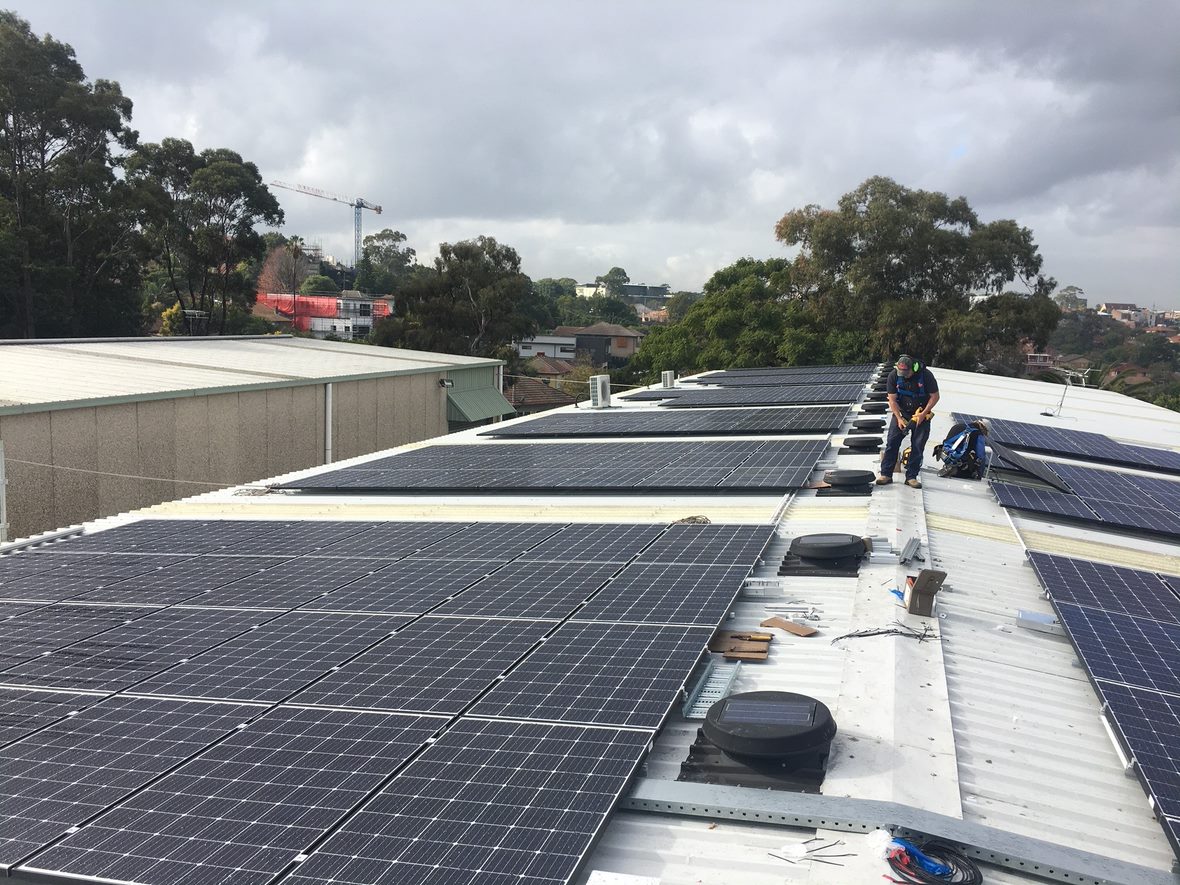 Here in Sydney at our own factory, we take pride in the fact that we use solar power extensively, doing our part to reduce reliance on fossil-fuel energy generation. Our high efficiency solar panels not only cover our complete manufacturing requirements, but those of our neighbours in the complex, as well as exporting clean energy to the grid around 300 days per year.
We also take as many steps as we can to ensure that we do not use unnecessary power, water or other resources, and take every opportunity to "tread lightly on the earth". Extensive use of LED lighting that utilises movement sensor technology reduces energy use throughout our 5,000sqm office, manufacturing & warehouse complex in Gladesville.
We recycle as much material as possible, organising our operation to segregate the various metals and individually recycle them. It is not hard to imagine that later on, we purchase product that was made from offcuts sent out by our own recycling program.
Latham Sustainability
Latham's reputation as the best in the business is well-deserved. If you put Latham products side by side with others, even compliant products, Latham's far better quality and design will be immediately apparent. Sustainability is not the only reason to choose Latham products for your specification and construction. It is one more benefit that Latham will deliver in the lifetime of your project, and you can be confident that by working with us, you will also play your part in looking after our future.
To find out more about Latham products, please visit www.latham-australia.com. To talk to a Latham product expert, call 1300 LATHAM (528 426) or email sales@latham-australia.com.