Lathams legacy is Australian made, and globally distributed. For three generations, Lathams have supported and enhanced large scale, public spaces and architecturally designed residential developments right here in Sydney, and around the world. In recent months, we've been reflecting on the amazing opportunities we've had to contribute to Australian buildings that hold significant value to the cultural landscape and development of this wonderful country of ours.
So without further ado, allow us to show you some of our proudest achievements, from right here, at home.
Parliament House, Canberra
The biggest and most important decisions on behalf of this nation are made in our national capital, Canberra, in Parliament House. The Fraser government ran a competition which drew 329 entries from 29 countries to design the New Parliament House on Capital Hill. A Philadelphia based firm of Mitchell/Giurgola, were the winners, with the design you see standing today. Building commenced in 1981, and completed in 1988, ready for inauguration of Queen Elizabeth II. A fairly fast turnaround for a building built to last 200 years.
With 5000 people working in the building when Parliament meets, you can imagine we had our work cut out for us to supply brass safety stair tread nosing to Parliament House. Safety first for our politicians!
In a building of such grand magnitude, expansion joints are a must. Modern buildings are designed in sections linked by structural expansion joints, which to the layperson appear as large gaps between concrete slabs.
Mechanical expansion joint covers are installed over these joints in floors, walls and ceilings. Moving in a synchronous fashion with the building they both control varying structural movement and cover the gap in an aesthetically pleasing manner.
Latham Neoprene-X-Pansion Loc® Strips and Tile Control Strips on the other hand are designed specifically for installation in ornamental and architectural hard paving such as stone, tile, terrazzo and timber etc. They control the opening of floor joints during expansion and contraction, absorbing paving growth and minimising edge erosion as well as cracking.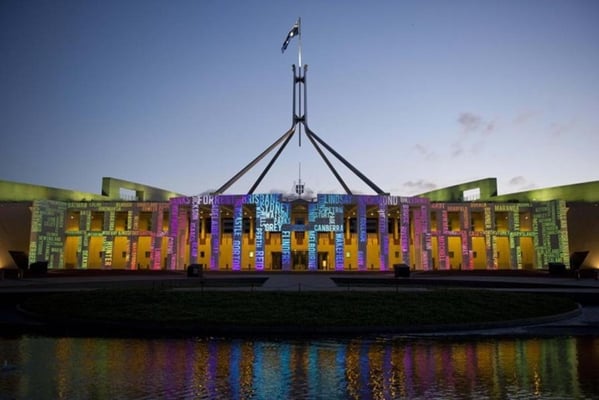 Image Source: aph.gov.au


Opera House, Sydney
Like New Parliament House, The Opera House design went to competition for a design fitting the prominent site. With 232 entries, an architect by the name of Jorn Utzon won to create the now UNESCO World Heritage listed building standing proudly in Sydney Harbour. In 1959, 10,000 builders set to work on the project, taking 14 years to complete, with a total cost of $102,000,000 (estimated at $7,000,000 initially - a little over budget there Jorn!).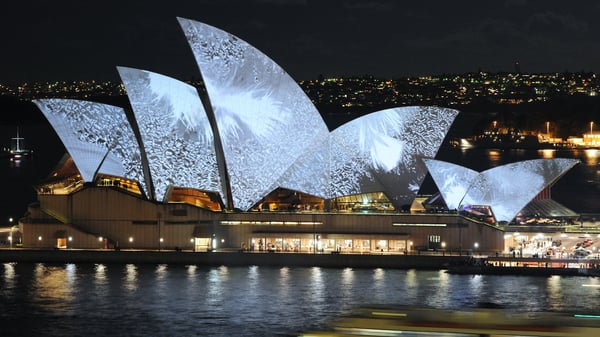 Image Sources: Sydneyoperahouse.com


If you've ever been lucky enough to visit the Opera House, you'll remember an abundance of stairs. From the entry, to the concert hall, to entering any of the 3 restaurants and studio spaces, you'll find yourself tackling a staircase. The stairs might even be more poignant in your mind than the sails themselves! With more than 10.9 million visitors each year, those stairs needed protecting. Lathams were delighted to support the Opera House on the task, providing an aesthetically pleasing and safe option to visitors, in our brass stair tread nosing.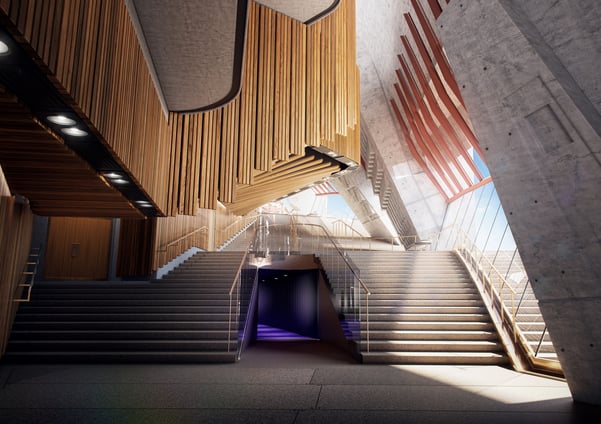 Image Sources: Sydneyoperahouse.com


Darling Harbour, Sydney
Darling Harbour has a rich and lively history. Known for abundant seafood (plenty of oysters - thus the name 'Cockle Bay') and used for transport up the Parramatta River by our first nations people, the Harbour has evolved through industry and wartime to the high use entertainment precinct you see today. In 1984, the Premier of NSW, Neville Wran, redeveloped Darling Harbour in time for Australia's Bicentennial celebrations in 1988. The precinct now has annual foot traffic of over 26 million visitors!
These visitors are attending bars, restaurants, playgrounds, hopping on and off boats at the port, museums, events and hotels in the area - that's a lot of entertaining! Being the second wettest city in Australia, Sydney common spaces need award winning drainage and management systems that minimises risks to the public.
Latham's architectural grates are set 6.5mm wide and spaced at 13mm. This has several advantages for pedestrian safety by reducing the possibility of high heels being caught between the bars; reducing the amount of environmental debris (such as leaves and rubbish), which can fall into the drainage system; and limiting the risk of losing small dropped items such as keys beneath the grates.
So on a wet day out in Cockle Bay, you're covered.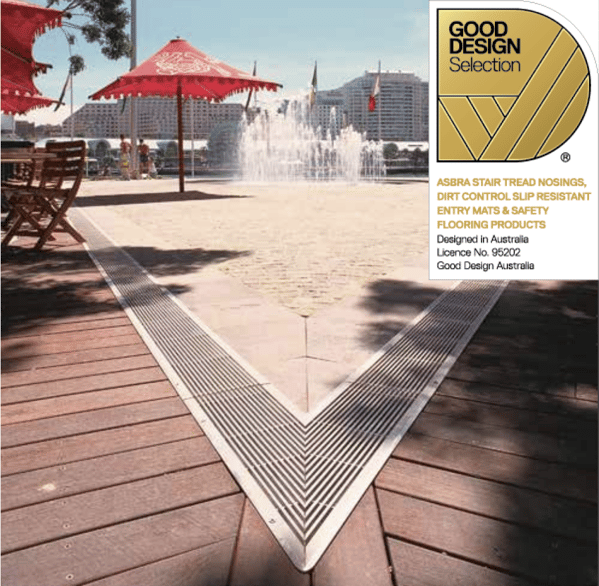 Image Source: Lathams
Lathams continue to love serving Australians in their work and play spaces and know for generations ahead we'll be providing Australian designed and manufactured products fit for enhancing the safety of Australians. We look forward to sharing with you our offshore projects working with the Australian War Memorial in London, the Singapore Changi Airport and the Petronas Twin Towers next!


To find out more about Latham products, please visit www.latham-australia.com. To talk to a Latham product expert, call 1300 LATHAM (528 426) or email sales@latham-australia.com.