Use our safety checklist to design hazard-free buildings
An ideal resource for architects, project managers, builders and homeowners
When designing a building it can be hard to focus on safety whilst balancing aesthetic goals and budget restrictions. Download our simple checklist to quickly evaluate your designs and work out how to make them more safe.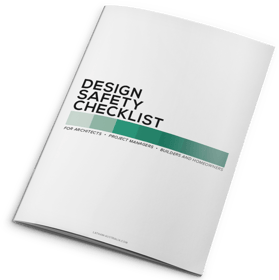 Inside you'll find:
1. A list of common safety hazards in building design, including considerations for:
building structures

entries and exits

windows

surfaces and walls

lighting and wiring

pools


2. Detailed suggestions for preventing identified hazards without compromising on aesthetics

To download a copy of the checklist, fill out the attached form and we'll send it straight to your inbox.