Finishes
Stair tread nosings are mill finish aluminium.

LDAS Abrasive Resilient Infill
Standard colour is black. Abrasive Resilient Infill is available in a wide range of colours to accent and harmonise in most applications.

Standard Lengths
4600mm or cut to length at additional cost.

Onsite Fitting Instructions
Install over Tytred Type 2 Adhesive. Insert should be stored in site conditions before trimming to length, allowing it to normalise as shrinkage may occur.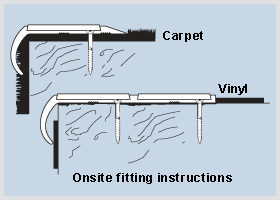 NOT AN ASBRA SAFETY PRODUCT

Service factors should be considered when selecting these nosings over the Asbraloy and Asbrabronz heavier duty systems.